West Ham revealed their new 15/16 home shirt - and it's a beauty!
The new shirt is designed by Umbro, and harks back to their first ever home design they wore at The Boleyn Ground in 1904. The predominantly claret shirt features sky blue sleeves and a hoop around the round-neck collar. There is an embroidered commemorative gold crest and the years West Ham have resided at their Boleyn Ground (or Upton Park as its often referred). The back of the shirt features further 'Boleyn Ground' detail. Both are a poignant homage to their current home ground where the Hammer's have resided for 111 years.
The new West Ham shirt - the club's servers failed to cope with demand on its unveiling (West Ham via external site)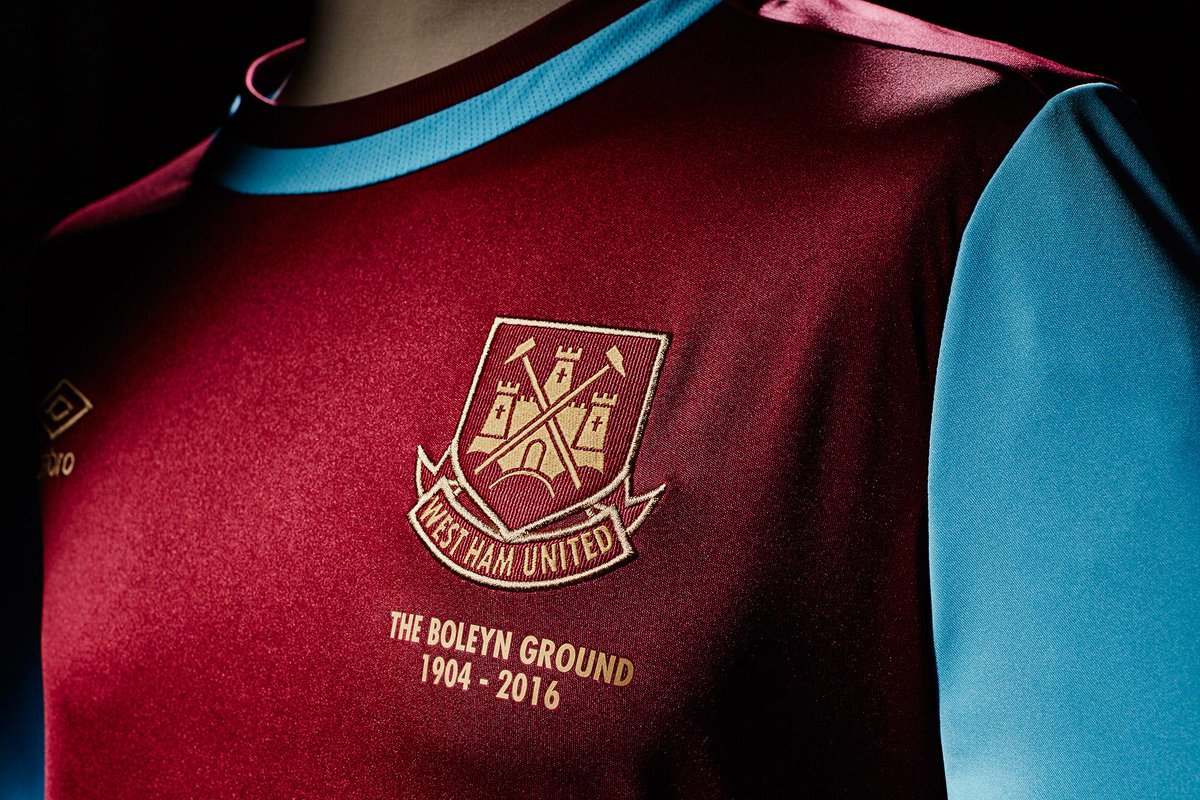 The West Ham United club crest, and the years they will reside at The Boleyn Ground (West Ham FC)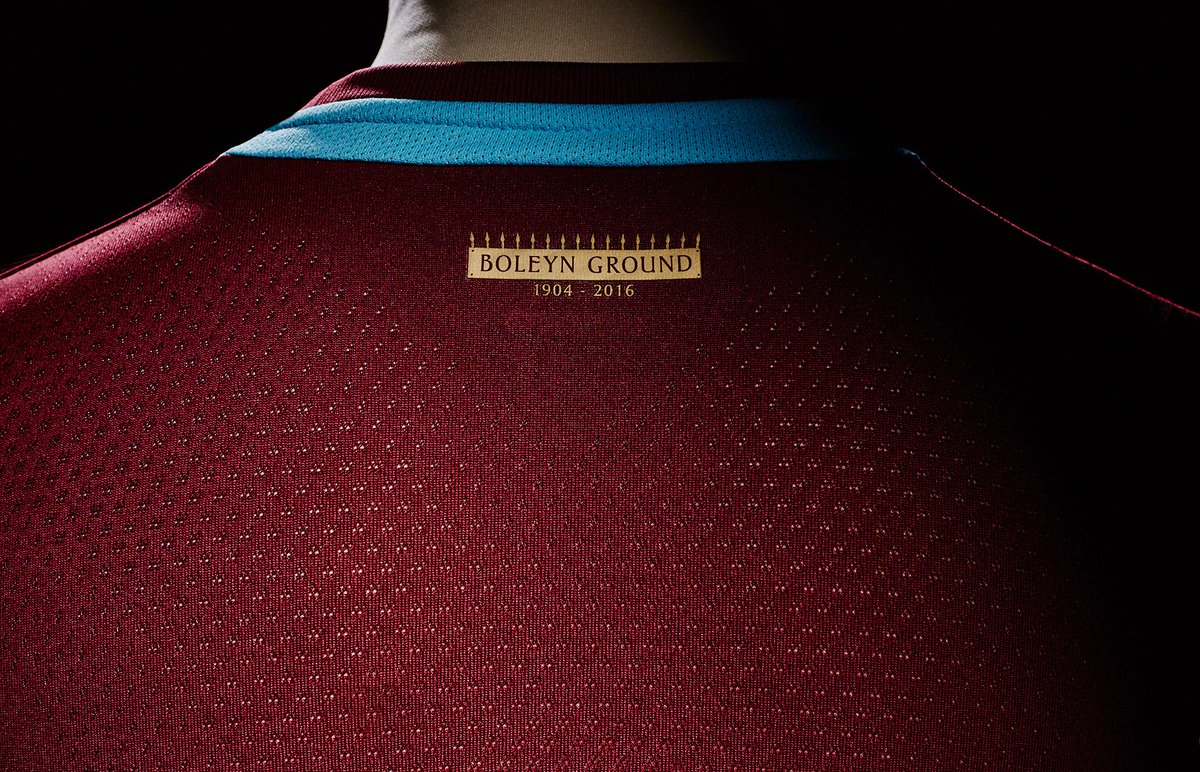 Further Boleyn Ground fine detail on the back of the shirt, prior to their impending move to the Olympic Stadium (West Ham FC)
West Ham players proudly show-off their new shirt (West Ham FC)
The 14/15 Adidas home shirt before Umbro's reboot (Adidas)
The response? Overwhelmingly positive from all fans on social media. And at Soccerjury we understand why, for the shirt is striking. The sky blue beautifully compliments the famous West Ham claret, and the club's badge and Umbro's logo are exquisitively embroidered in gold. The white stripes from the 14/15 version have been removed - this has simplified the design but adds to the shirt's allure. The only minor faults are the sponsor's logo on the chest, and Umbro's overuse of their logo on the sleeves - both detract slightly from the quality of the design. As the club embarks on a new chapter in their history, this shirt is a fitting tribute to their current home and a vision to their future.
This is a fantastic design, and a benchmark for many other clubs. Some Hammer's fans are claiming this to be the best-looking shirt in Premier League history. Could they be right? Soccerjury rating = 9.5/10