Raheem Sterling has completed his move to Man City for a fee that could reach £49 million. An initial £44 million will be paid to Liverpool, which makes the young forward the most expensive English player ever.
The Anfield club had already rejected two bids from Manuel Pellegrini's side, and were holding out for a deal worth £50 million. However, with Financial Fair Play regulations relaxed, and the implementation of a home-grown quota rule for the 15/16 season, it was expected that Man City would bid again. And this had turned out to be the case, despite the Citizen's offer falling just short of Liverpool's valuation.
But should Liverpool supporters grimace at the outcome of this long-running transfer saga? These ten reasons will convince Kop fans why they should embrace the completion of this transfer.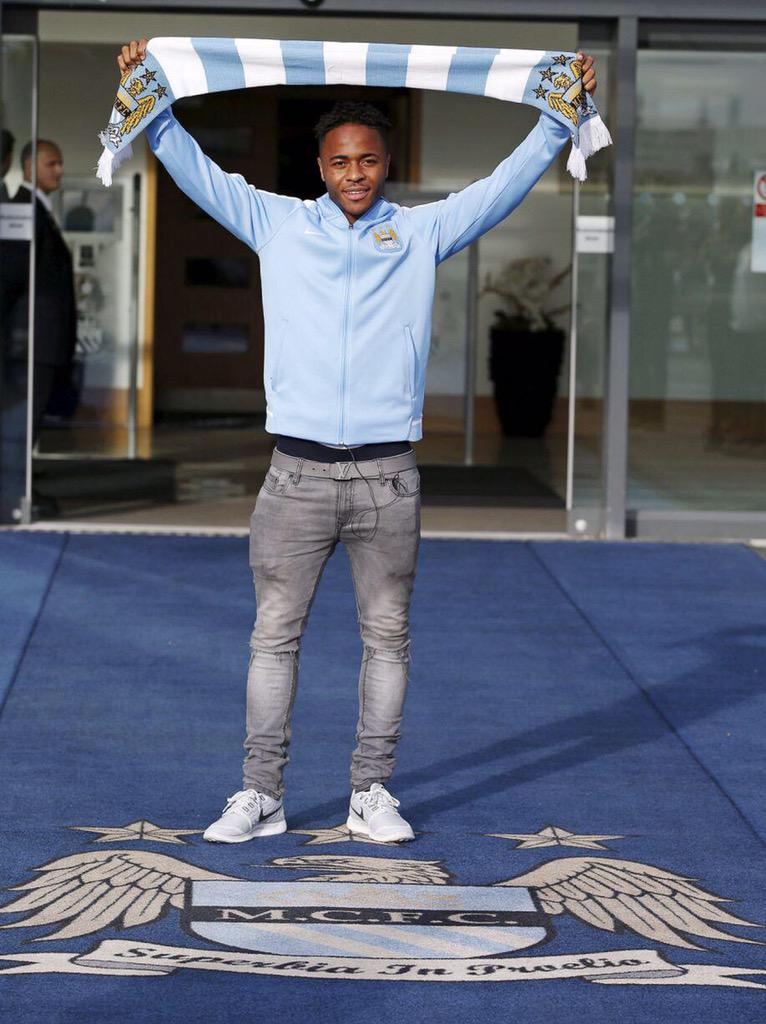 Manchester City announced the signing of Raheem Sterling earlier today (Man City)
---
Reason 1: Buy low, sell high!
During his Liverpool tenure, Rafa Benitez bought Sterling from QPR in 2010 for an initial £0.5 million. If Man City do pay the full £49 million to Liverpool, QPR would be owed £9.8 million based on a 20% selling-on-fee. However, this still represents a substantial profit close to £39 million, which the fans and board should be delighted with.
Furthermore, analysing the winger's scorecard, it is apparent that his Soccerjury fair transfer value was closer to £37 million. Man City could eventually pay a premium of £12 million for Sterling, which would represent great business for The Kop.
Raheem Sterling's player scorecard suggests the winger's fair value was nearer £37 million (Soccerjury)
---
Reason 2: Reinvest in a Big Name!
Liverpool fans should not forget that established world-class players such as Cesc Fabregas, Alexis Sanchez, and Diego Costa were all recently bought for less than £33 million. And even Luis Suarez was bought for just £23 million in 2011 - almost half the fee for Sterling.
And as Jamie Carragher wrote on Twitter: "Raheem Sterling is a very good young player but he has not yet hit the heights of an Owen, Rooney, Fowler or Giggs." With the Sterling sale, the club can now fund a recognised superstar who is currently playing at a higher level than the young winger. This is of added importance following the deparature of Steven Gerrard.
Alexis Sanchez was bought for a sum substantially less than the amount offered for Sterling (Arsenal FC)
---
Reason 3: Wonderkids fail!
Raheem Sterling has potential, but for the time being it is just that! An exciting player to watch, Sterling still needs time to develop his game and specifically improve his end-product. Liverpool fans must remember he has scored just once for England in eighteen appearances, and has yet to break his duck in the same number games in Europe.
And for every Steven Gerrard, there are a host of hyped wonderkids who never reached the heights expected of them. This includes Robinho, Freddy Adu, Ariel Ortega and even Andy Carroll.
Then there are the young English hopefuls whose career never prospered at Man City, namely Micah Richards, Scott Sinclair, Michael Johnson.
Where will Sterling finish his career?
---
Reason 4: Attitude!
During his 93 Premier League appearances over four seasons, Sterling scored 18 goals with 14 assists. This is a steady return for a young player still learning his trade. Even Cristiano Ronaldo had a development period of four seasons at the start of his career (2002-6), and the Portugese captain's strike rate was surprisingly lower than Sterling's (0.18 vs 0.19 goals per game).
But Ronaldo has not looked back since the 2006-7 Premier League season, improving year on year. This is as much a testament to his single-minded focus to continually improve himself as a footballer.
Does Sterling have this 'winners' temperament, professionalism and self-discipline to improve? Although young players mature over time, Sterling has already been embroiled in several controversies during the early stages of his career. This may suggest the winger lacks the mental focus or attitude to reach the very top.
Ronaldo has commited himself to continually learn and improve (UEFA)
---
Reason 5: Hamstrings!
Sterling is renowned for his direct dribbling, and of course his pace. Speed is a great weapon for any attacking player as it can unlock even the meanest defence.
But niggling hamstring strains or muscle tears can blunt this weapon quickly. Many players renowned for their explosiveness are rarely the same player once it is gone.
The most notable was former Liverpool and England player, Michael Owen, whose career waned in his mid-20's following a succession of injuries that diminished his once fearsome pace. Would Sterling be the same player if he too suffered an injury that impacted his pace?
---
Reason 6: Ready-made Replacement!
We refer not to James Milner (who we believe to be a strong signing) but instead to Jordan Ibe.
Despite criticism from pundits and fans alike for his transfer record, Brendan Rodger's has been able to nurture the talent of his junior players at Liverpool and Swansea. Sterling is the prime example. Can Ibe be next?
And the statistics below suggest that Ibe's game is already more rounded than Sterling's. The Sterling transfer will now provide an opening for an outstanding talent to develop at Anfield.
Sterling vs Ibe in the 14/15 Premier League - little to choose from? (Liverpool FC)
---
Reason 7: Good bye, bad press!
Negative incidents have surrounded Liverpool in recent years.
In 2011 Luis Suarez was found guilty of racially abusing Patrice Evra, and in 2013 the Uruguayan was banned for biting Chelsea defender Branislav Ivanovic. Then in 2014, Liverpool narrowly conceded the title to Man City. And more recently in the close season this year, Anfield legend Steven Gerrard left the club.
The Sterling transfer saga is another one on this unwanted list. But with the winger now swapping Merseyside for Manchester the "bad press" will leave with him too.
Controversy has followed Liverpool in recent years (Premier League)
---
Reason 8: No player is as big as the club!
Liverpool are undoubtedly one of the greatest clubs in the world, and with a proud footballing tradition.
Sterling's transfer request sends out a signal that he believes his talents would be better utilised at another club. A bigger club. Is this not disrespectful to the Anfield club and their supporters? As the old football adage goes "no player is greater than the club".
Liverpool fans will be able to recall many great players coming and going, but the club has always remained steadfast. Why should it be any different this time?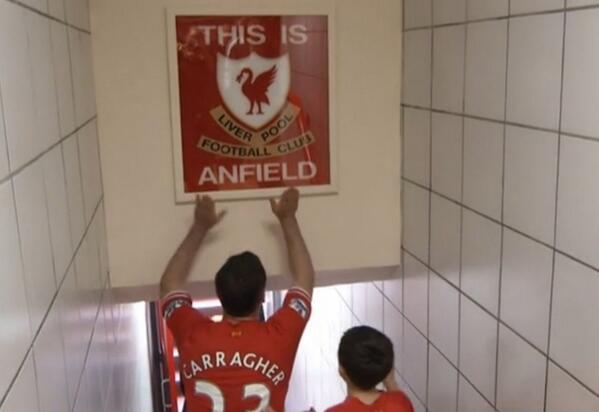 No single player is greater than a club (Liverpool FC)
---
Reason 9: Time to Move on?
When Raheem Sterling rocked Liverpool by handing in his transfer request, the whole affair has turned increasingly bitter. Following a war of words between club and player, Sterling has been subjected to racist abuse on Twitter from those claiming to be Liverpool fans. Anfield supporters are respected throughout the world for their passion, knowledge and open-mindedness. But the reputation of the fans and heritage of the club was being gradually tarnished, albeit by a small minority, during this ugly transfer episode, .
Sterling's transfer now offers all parties an opportunity to move on.
---
Reason 10: Squad Morale!
Any key player "wanting out" invariably damages the morale of the entire squad. This loss in morale was evident in Liverpool's 6-1 thrashing away at Stoke City in their final game of the 14/15 season.
Conversely, a happy squad will perform better. Sterling's departure will no doubt improve the morale of the dressing-room, and aid the rebuilding process at Anfield.
A happy squad is often the forebearer of success (Liverpool FC)
---
Raheem Sterling has proven himself to be an important player in the past three seasons, but this footballing divorce can work in the favour of Liverpool. However, only time will tell if this proves to be the case.