Leicester City's astonishing strangle-hold of the Premier League summit would have been unforeseen by even the most optimistic Foxes fan at the start of this season.
But Claudio Ranieri's men have done the unthinkable and are just three wins away from being crowned Premier League champions. It is 'oh-so-close-now' that to have near-glory snatched away, would be terribly cruel even when applying the harsh realities of the Premier League.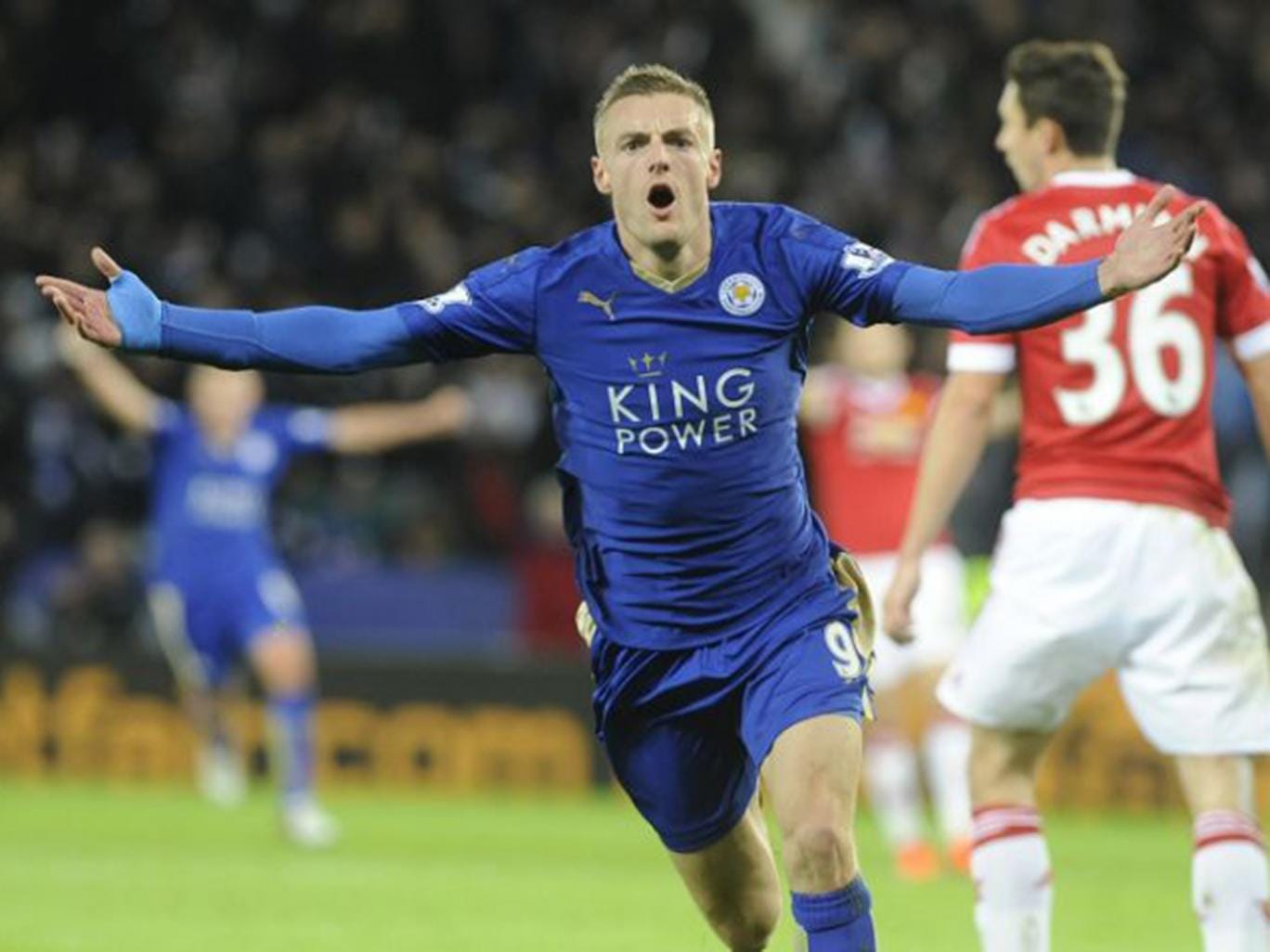 Jamie Vardy broke Ruud Van Nistelrooy's record for scoring in consecutive Premier League games this season (The Independent)
Having lost only three times in thirty-two league games, Leicester City have had a fairytale campaign thus far, and continue to stun football fans worldwide. The Foxes emergence as a Premier League front-runner is no fluke, as they have played quality football consistently throughout their campaign.
A team which struggled for survival last year has outplayed and outshone all of the so-called Premier League giants, securing impressive wins against Chelsea, Tottenham and Manchester City. How did a side battling relegation last season go through such a phenomenal transformation? Can they script a Hollywood-style ending to a story that has been nothing short of sensational?
Riyad Mahrez has gained international acclaim for his mercurial performances this season (Premier League)
Claudio Ranieri took the helm after Leicester decided to cut ties with Nigel Pearson. Ranieri's predecessor had inspired Leicester to a late-season winning spree, ensuring the club's survival in England's top tier football. The fans were understandably unhappy when Pearson was sacked at the start of the season, while the arrival of the veteran Claudio Ranieri only seemed to stoke their apathy.
Despite having managed Chelsea, Atletico Madrid and Juventus, the Italian was also deemed an unwise choice by many in the media. Even the Foxes most famous son, Gary 'Mr. Nice' Lineker, was amongst the more vocal of critics upon Ranieri's appointment.
Former manager Nigel Pearson set the building blocks for the current Leicester side (Metro)
But how they were wrong? For the Italian coped with the pressure and spear-headed his club to the top of Premier League table by Christmas. And amazingly he has kept them there ever since, with the implosion predicted by many pundits failing to materialise.
Ranieri has made minimal changes to Pearson's tactics, while persuading key coaching staff such as Craig Shakespeare, Mike Stowell and Steve Walsh to stay. The only addition to the coaching staff was Paolo Benetti, who was Ranieri's assistant during his Juventus days. Nicknamed ''Tinkerman'' by the English media for his repeated rotation of the squad at Chelsea, it is sweet irony that Ranieri has found success at Leicester by doing the exact opposite!
Pearson left a promising legacy, and Ranieri was brave enough to continue with it and use his coaching pedigree to unleash it.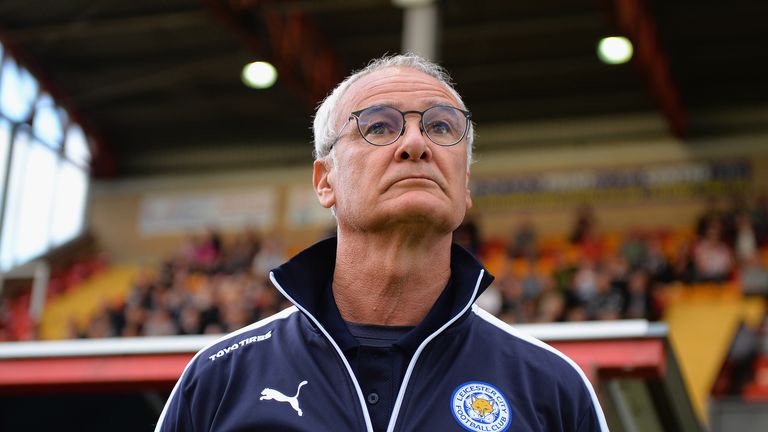 Ranieri is enjoying his return to the Premier League (Sky Sports)
Jamie Vardy and Riyad Mahrez have dominated the headlines this season having scored thirty-six goals between them - but it would be myopic to suggest this team is simply about two players.
N'Golo Kante and Danny Drinkwater have dominated the midfield battle-ground, while Marc Albrighton and Shinji Okazaki have proved to be useful outlets in the wings. Captain Wes Morgan has inspired his charges, while Christian Fuchs has added further stability at the back, and goalkeeper Kasper Schmeichel has kept an impressive thirteen clean sheets that even his father would have been proud of.
The best moments, so far... (Youtube)
The Foxes still have some tough matches including visits to Old Trafford and Stamford Bridge that could still threaten to crush their title dreams.
But if the Midlands club can maintain their belief and form for a few more weeks, 'little' Leicester may just achieve the impossible. And will their ever be a less likely, but more likeable winner in English football league history?
Can Leicester win the Premier League?